History & Practice: A Glass Bees Timeline
2005-2006
Preface/Introduction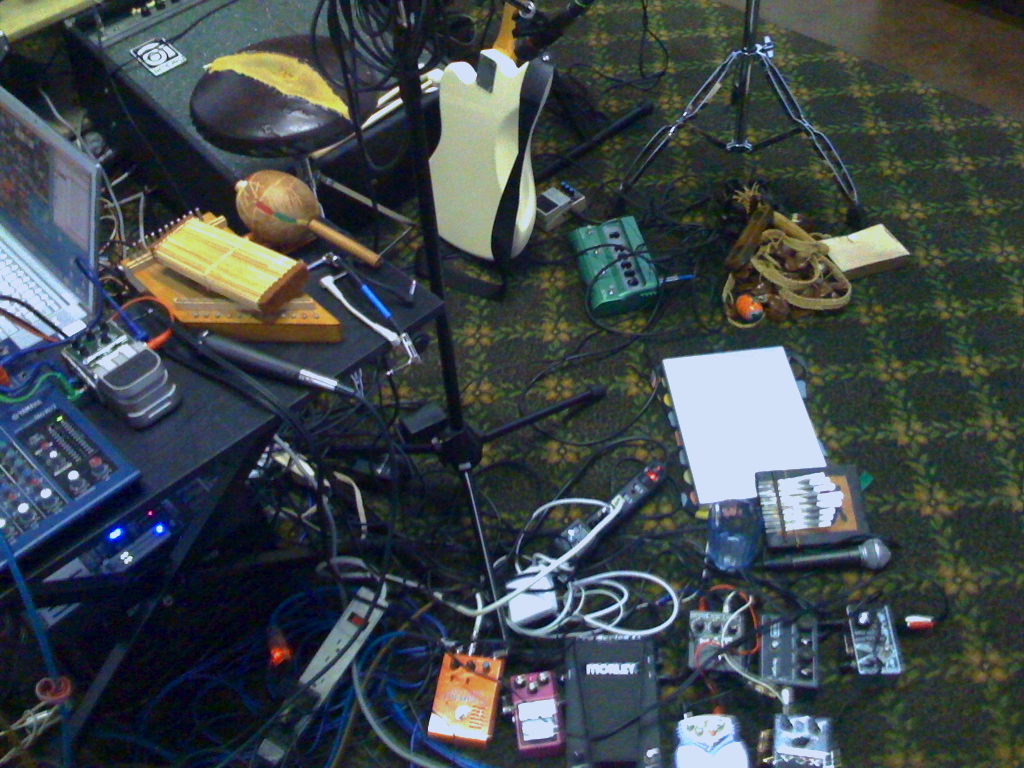 After their rock band The Sick Passengers dissolves, Chris Williams and Jason Das spend a year trying to start a new one, auditioning drummers and aborting new songs. Eventually, they are sufficiently distracted and excited by their unplanned improvisations to prioritize those instead. About once a week for the next six years, Chris and Jason meet at a studio to create sounds, generally recording the room directly into a single microphone attached to a simple digital recorder. For several years they share a studio with a few other bands deep in the basement of the storied Westbeth Building, former home of Bell Labs and the Merce Cunningham Dance Company.
December 17, 2006
Website and Podcast launch
Between 2006 and 2012, the Glass Bees post more than 80 audio recordings of live improvisations to this website and publish them as a podcast. Although these granular posts have been removed from the website, several tracks are later remastered and resequenced for the CD's "Tops Crops Snaps Hots" (2008) and "Because Tomororrow Disaster May Come" (2023, compiling material from 2008-2012). Most tracks feature original cover artwork by Jason; a selection of these images appears below.